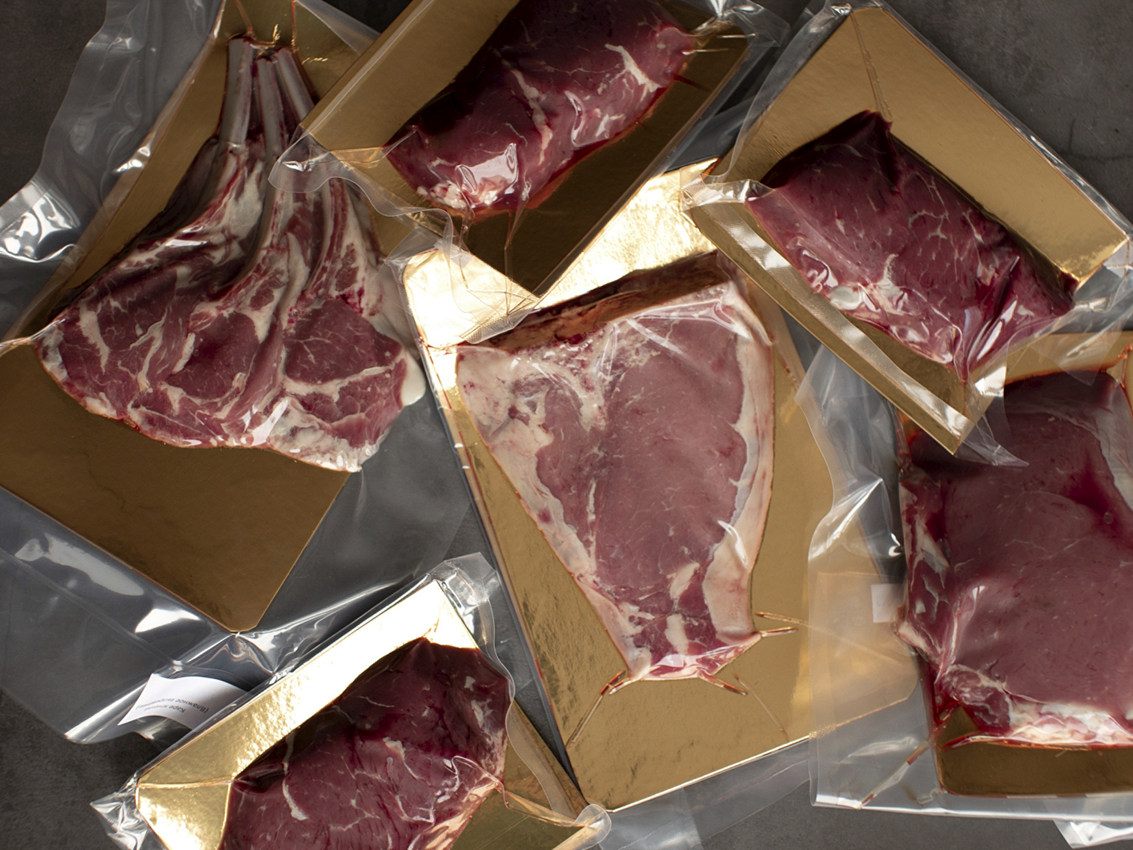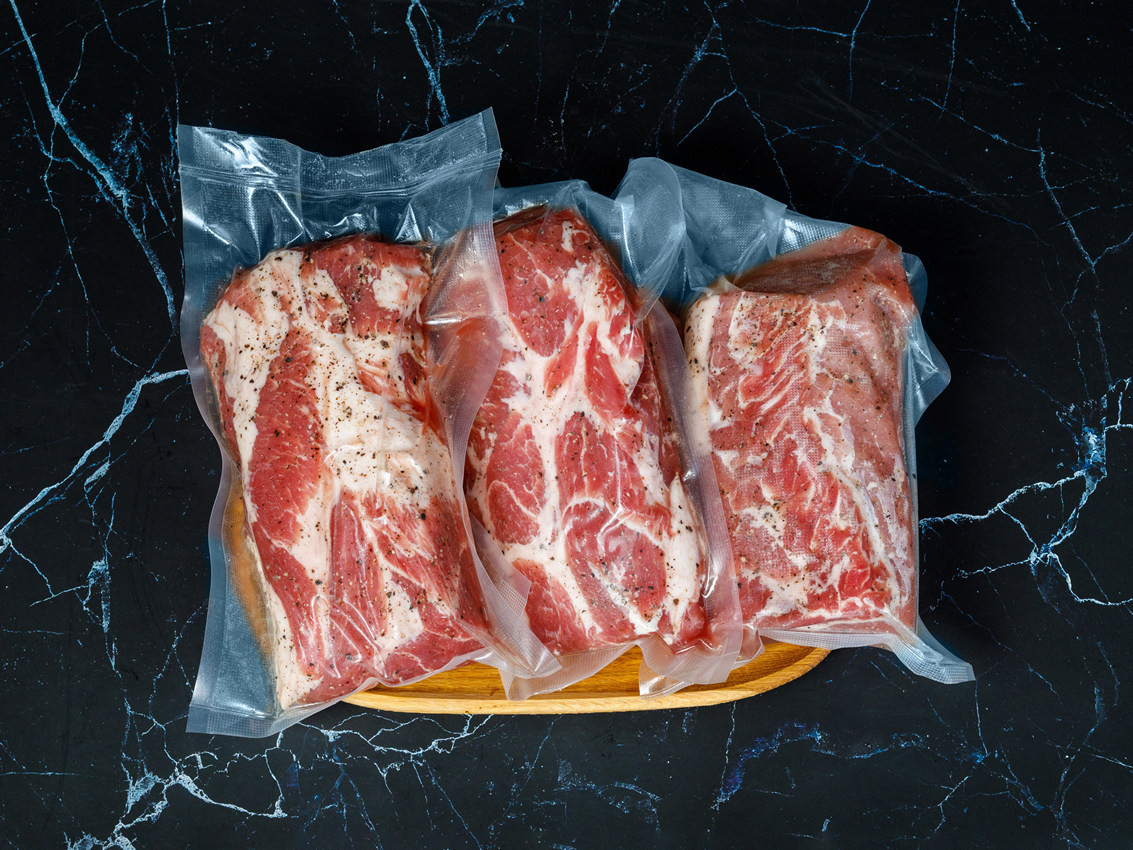 Our bags are used by a broad range of consumers from the food processing industry (mainly meat, milk, fish, vegetables, fruit and flour-based products), as well as for the packaging of money, computer parts, bed linen and other products that are usually vacuum-packed.
We operate ten automatic thermal-sealing machines for the production of flat bags used for vacuum packaging of food products in inert gas atmospheres. The bags are made of PA/ PE, PET/ PE, OPA/ PE and can have any size, and may also be:
– transparent
– gold and silver metallised pouches
– vacuum pouches printed
– coloured
We also offer the following barrier film bags:
– Doypacks (stand up bags)
– with Euro Hole
– with "easy opening"
– Zipper vacuum bags
– embossed vacuum bags
We manufacture both pigmented bags as well as bags with a gold or silver base layer.
It is also possible to make top surface or interior flexographic prints of up to eight colours.
Standard bag thickness values: 65 mµ, 70 mµ, 85 mµ, 90 mµ, 100 mµ, 120 mµ and 140 mµ.
ul. Sandomierska 37 S
39-200 Dębica
+48 14 676 50 21
+48 530 809 003